Tegan Bunsu Ashby,   Senior Full-Stack Developer, Basketball Systems at Brooklyn Nets
Software Engineering for Sports Analytics
Abstract: Hiring for software developers, data engineers, and machine learning engineers is booming in sports. But what, exactly, do these roles look like in the context of a professional team? This talk will introduce some of the core responsibilities for building out infrastructure and applications for an audience of data scientists and decision-makers—on and off the court. We will also discuss the unique challenges of processing, productionizing, and conveying sports data --- a single NBA game typically produces over a million tracking points --- and highlight some of the technical skills in demand for software engineers in sports analytics, including cloud services, big data stream processing, statistical modeling, data visualization, and design.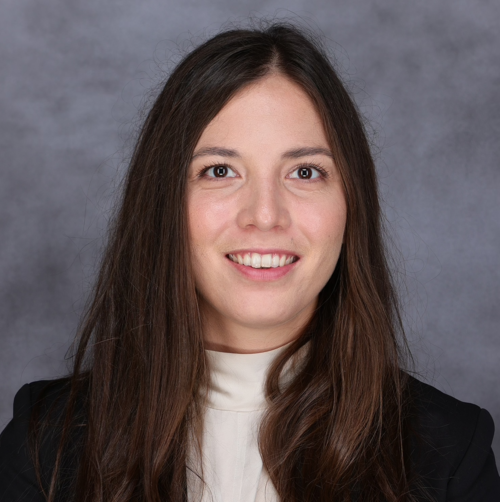 Tegan Bunsu Ashby is a Senior Software Developer with the Brooklyn Nets front office. She works at the intersection of data and design, building applications and visualizations to empower basketball decision-making and help win games. Before joining the Nets in 2021, she spent three seasons with the Philadelphia 76ers in Research & Development. She is also the co-founder of Women in Sports Data, an initiative to amplify women's voices in sports analytics across the technical spectrum. She holds degrees in Linguistics and Near Eastern Languages & Civilizations from the University of Pennsylvania, where she studied symbolic systems, formal syntax, ancient Mesopotamian languages, and the world's oldest spreadsheets.
David Bergman,   Associate Professor, Operations and Information Management, University of Connecticut
Integration of Analytics Techniques for Algorithmic Sports Betting
Abstract: The integration of machine learning and optimization opens the door to avanew modeling paradigms that have already proven successful across a broad range of industries. Sports betting is a particularly exciting application area, where recent advances in both analytics and optimization can provide a lucrative edge. In this talk we will discuss three algorithmic sports betting games where combinations of machine learning and optimization have netted me significant winnings.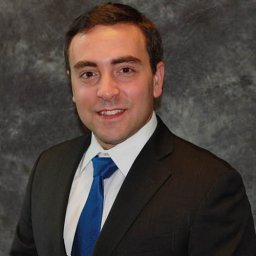 David Bergman is an Associate Professor of Operations and Information Management at the University of Connecticut. David's work focuses on developing novel algorithms for large-scale automated decision making, both in research and in practice. His research is published in the top Operations Research journals and his work in consulting has driven impact for organizations across a wide spectrum of industries. He is also a leader in sports analytics, and is the 2020 DraftKings Fantasy Football World Champion. He is the 2021 Rotogrinders Tournament Player of the Year, and currently the 3rd ranked overall fantasy sports player in the world, across all sports.
Title: Panel Discussion on Data Science Competitions in Sports Analytics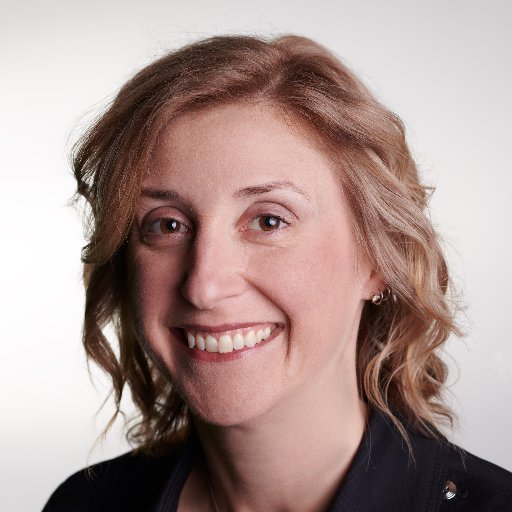 The panel will be moderated by Alison Lukan. Alison Lukan is Seattle Kraken Contributor and TV Analyst for Root Sports. She specializes in data-driven storytelling in the world of hockey. Ms. Lukan has covered the Columbus Blue Jackets for ten years and also explores league-wide issues from an analytics perspective. She has written for FOX Sports, Yahoo Sports, The Athletic and team websites for both Columbus and Seattle among other outlets. She believes hockey should be studied as a science and an art and seeks to meld the two through her writing. Prior to covering hockey exclusively, Ms. Lukan worked for 20 years as a strategic planning consultant advising corporations across a variety of industries in the areas of strategic management, effective communications, organizational design and knowledge management. Ms. Lukan has a bachelor's degree in Leadership Studies from the University of Richmond.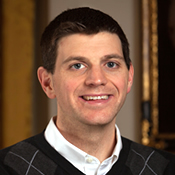 Michael Lopez is a Senior Director of Football Data and Analytics at the National Football League. At the National Football League (NFL), his work centers on how to use data to enhance and better understand the game of football. He has led the organization of the NFL Big Data Bowl. He has a Ph.D. in Biostatistics from Brown, a MS in Statistics from UMass Amherst, and was a math major at Bates College.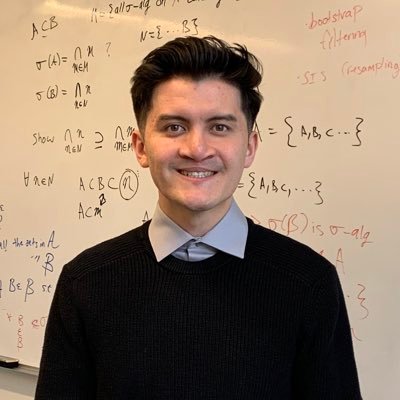 Brendan Kumagai is a data science intern at Zelus Analytics and a Master's in Statistics student at Simon Fraser University where he is currently doing research on applications of statistics in hockey. He won the UCSAS poster competition in 2020 and he was also part of the championship-winning teams in the 2021 Stathletes' Big Data Cup and the 2022 NFL Big Data Bowl. He has previously interned as a data analyst at Stathletes, the Canadian Tire Sports Analytics team, and the McMaster University Visual Neuroscience Lab.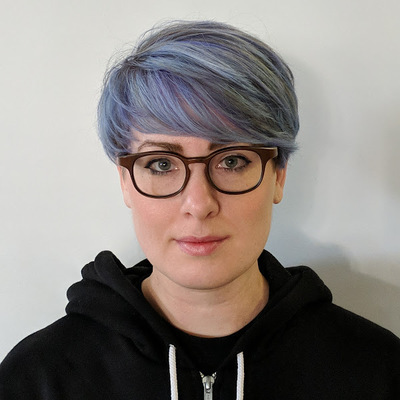 Megan Risdal is a lead Product Manager at Kaggle (a Google company) where she has worked on public datasets, notebooks, competitions, and more for the world's largest community of data scientists and machine learners. With Nick Wan, she was also the co-creator and co-host of SLICED, a competitive data science show streaming on Twitch. Previously she worked at Stack Overflow as the lead PM for their public Q&A platform. She has Master's degrees in linguistics from both UCLA and NC State as well as a BA in Psychology from the University of Wisconsin, Eau Claire. She lives in Toronto.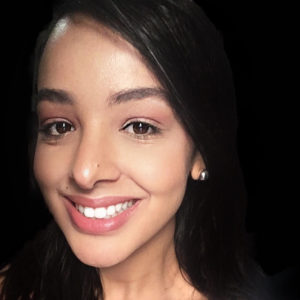 Asmae Toumi, is the Director of Analytics and Research at PursueCare, a telehealth company specializing in treating substance use disorder and other mental health conditions. By night, she is the editor-in-chief of Hockey-Graphs, a hockey sports analytics blog. She recently won the 2021 NFL Big Data Bowl with her group.